Innovative pendant electroplating line for covering with a layer of Cr chromium on steel details.
The surfaces of the components after chrome plating have very high hardness and are resistant to abrasion.
We have galvanic bathtubs that allow chromium plating of components with dimensions [mm]: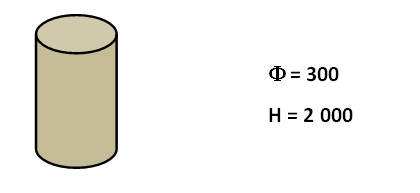 The electroplating process consists in surface treatment of details at subsequent process stations of the line in galvanizing tanks, in which details are subject to :
pwarm and recovery flushing,
pickling,
technically hard chrome plating.
Between the process tubs there are rinsing tanks, the  so-called washers.
Innovation in the proposed chromium plating technology consists in introducing into the process a catalyst intensifying the process of chromium coating deposition, which will increase the efficiency of the chromium plating process with lower electricity consumption.
The quality of the coating obtained in the technology used will be very high, similar to the decorative coating – high-gloss technically hard chrome.